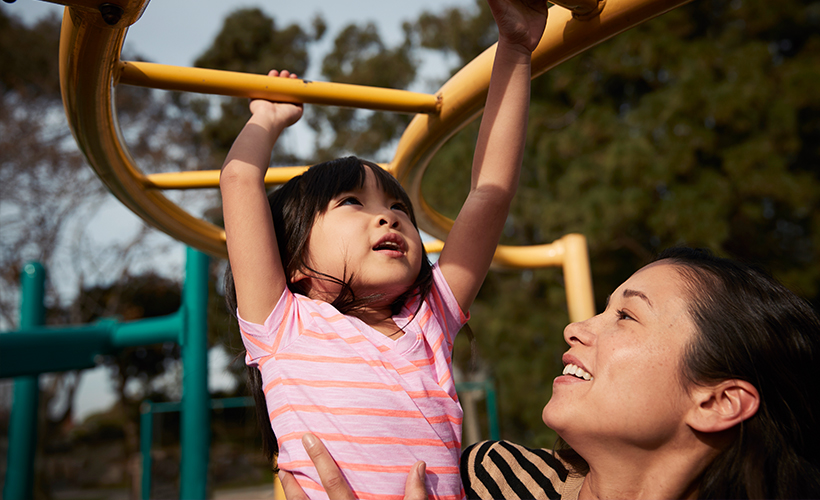 For Amanda, 2020 has been a year of changes, and not all of them have been good. The 35-year-old California resident started the year on a high note: Her son was born in January. But then she and her husband lost their jobs and their health coverage due to the pandemic. 
"I've always been the one to provide our health insurance, since my husband's work is seasonal and his company doesn't offer it. But since I was working in hospitality, I don't know when I'll get my job back." Her husband is a construction worker. His work has been picking up again, slowly, but the family still doesn't have health coverage. 
"I'm trying to figure out a medium- to long-term solution," says Amanda. "It seems like Medicaid might be an option, but the process has me scratching my head."
Amanda isn't alone. As many as 27 million people have lost health coverage during the pandemic.1 For some, Medicaid is the answer—but finding out whether you qualify is sometimes confusing.
Here are a few common questions, and answers, about Medicaid.
1. I'm single and just lost my job. Is Medicaid for me?
Maybe. Medicaid eligibility is based on where you live, how much money you make each year and the number of people in your household.
It's worth applying even if you don't think you qualify. Whether you have children, are pregnant or have a disability are all taken into consideration. You can check to see what's offered in your state through the Aetna Better Health website.
2. Are there changes in eligibility requirements coming because of the COVID-19 crisis?
The pandemic has prompted some changes to Medicaid coverage and benefits, including coverage of COVID-19 testing in some states.
3. We still have savings, but our work has gone away. Is Medicaid an option?
Maybe. The answer varies by state. In general, a single person must have no more than $2,000 in cash assets to qualify. If you're over 65, the requirements are more complex. Whatever your age, there are strict rules about asset transfers. Medicaid may take into consideration any gifts or transfers of cash you've made recently.
4. I got laid off, but they offered me COBRA. It is way too expensive. Can I qualify for Medicaid?
Maybe. For many people, COBRA, the insurance you can buy into when you lose your job, is too expensive. And even if you decide to enroll in COBRA, it doesn't mean you can't apply for Medicaid. You can apply for and enroll in Medicaid any time. If you qualify for Medicaid, you can drop your COBRA coverage even after you enrolled in it.
5. If I lose my job or find a new job, will I lose my Medicaid coverage? How about my family members? 
No. Unlike employer-sponsored plans, Medicaid is not tied to your job. You'll still have it even if you lose your job because of COVID-19 or for any other reason. If you find a job, your new financial situation will determine whether you qualify for Medicaid. Your eligibility is based on income, age, residency, citizenship, ability, pregnancy, family size and the role you play in your household.
6. We have a new baby, but one of us is out of work. Can we get help from Medicaid to support our child?
Maybe. Even if you do not qualify, your child might. Families that apply for Medicaid find out automatically whether their children qualify for the Children's Health Insurance Program (CHIP). CHIP coverage varies by state.
7. Does it matter what state I live in?
Yes. While Medicaid is available to all who meet the income and other requirements, there are major differences depending on the state you live in. Search for your state's program to find out more about what's available to you. Aetna Better Health® is available in the highlighted states:
8. How much will Medicaid cost me?
It depends. Every state is different. You will probably not have to pay a monthly premium for Medicaid, but most people do have some out-of-pocket costs.2 Emergency services, family-planning services, pregnancy-related services and preventive care for children are all fully covered with no additional cost to you.
9. There are so many Medicaid plans available. Do I qualify for some of them and not others? 
Yes. Like employer-sponsored health insurance, Medicaid offers different plans for different people based on their needs and eligibility. In some states, there's a long list of options. A quick search for your state's Medicaid program will show you the options and help you figure out which are appropriate for your family.
10. Is there a way I can get help to choose which Medicaid plan is right for my family and me?
Yes. A representative of Medicaid in your state should be able to answer any specific questions you might have. Keep in mind, it's common for applicants in the same family to qualify for different plans.
1 https://www.npr.org/transcripts/864410838
2 https://www.medicaid.gov/medicaid/cost-sharing/cost-sharing-out-pocket-costs/index.html
About the author
Kira Garcia is a writer living in Brooklyn, New York. Her work has been published in the New Yorker, New York Magazine, Bon Appetit and elsewhere. She has also created text and marketing strategies for cultural and social service nonprofits.