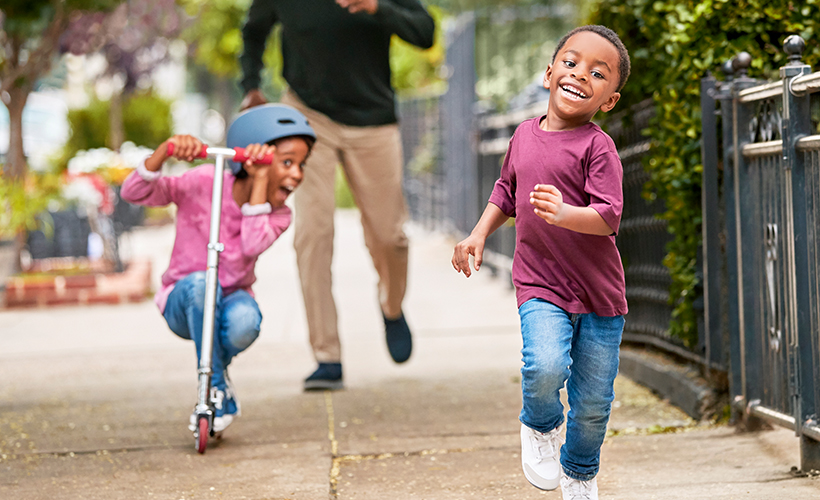 If you're considering signing up for Medicaid, here's the good news: "You've got a lot of great choices," says health care expert Philip Moeller.
But not all Medicaid plans are the same. Your options will depend on where you live. Aetna offers Medicaid plans in sixteen different states — Arizona, California, Florida, Illinois, Kansas, Kentucky, Louisiana, Maryland, Michigan, New Jersey, New York, Ohio, Pennsylvania, Texas, Virginia and West Virginia — and the benefits offered in each plan vary from state to state. To learn more about your local options, visit the Aetna Better Health site in your state and click on the "Become a member" section.
So how do you choose the best Medicaid health plan for you and your family? Let's start at the beginning. Do you have a primary care doctor? And do you want to continue with that doctor? What are your medical priorities? Are you concerned about out-of-pocket costs, like what you pay up front for a doctor's visit? These costs are usually covered by most Medicaid plans, says Moeller. 
"Copays for office visits and drugs are anywhere from zero to a few dollars," he says. "There is no annual deductible for Medicaid, so you don't have a big out-of-pocket expense."
Depending on the state where you live, Medicaid may offer many helpful benefits to keep you healthy, like dental, vision and long-term care. "Ask questions about the benefits that matter to you," says Moeller.
A large number of plans offer what Renee Dua, MD, a physician in Northridge, California, within Aetna's network of doctors, explains are "benefits that basically give patients opportunities for wellness and preventative behavior." They could include everything from free or discounted gym memberships to free enrollment in weight-loss programs to nutritional coaching. "Medicaid is not just about treating you when you're sick," says Dr. Dua. "It's about giving folks the incentives and the tools to stay healthy."
Medicaid has some surprising benefits for expectant or new mothers. In Michigan, for instance, some of the extended Medicaid benefits include midwife services, dental exams for pregnant women, breast pumps and maternal and infant health programs.
It's important to investigate not just what is included, but also what isn't. For instance, a Medicaid plan may seem like the perfect fit for you, but will your doctor accept it? "If you've previously had employer insurance or an Affordable Care policy and you're making the transition into Medicaid, you may already have a network of health care providers that you'd love to keep seeing," says Moeller. "But Medicaid usually has their own network of providers, and there's no guarantee your doctor is among them."
The best way to find out is on the Aetna Better Health® website for your state. Every site includes convenient provider directories, like this one for New Jersey. You can also contact your doctor directly. "I've always been an advocate of just picking up the phone," Moeller says. "You can actually talk to a human being and get the answer you need in seconds."
One of the most exciting benefits of Medicaid is telemedicine. Especially in these uncertain times of the coronavirus, when many people are cancelling nonessential medical appointments, telemedicine allows you to continue down a path of great health without leaving the comfort and safety of your home.
And it's not just about convenience and safety. Telemedicine actually gives you even more incentives to make smart health choices. 
Without leaving your living room, you can have a doctor evaluate your blood sugar levels, blood pressure, weight and oxygenation levels, among other vital signs.
Virtual care is particularly useful for people who live in remote areas where there's a shortage of health care facilities. "Even if you don't have a computer, you can pick up a telephone and get access to telemedicine from providers all around the country," Moeller says.
He's even seen evidence that Medicaid recipients are using telemedicine as a way to explore treatments they may have otherwise ignored, like mental health care. 
"A lot of people are uncomfortable meeting with a doctor in person to talk about mental health issues like depression or stress from losing a job," says Moeller. "They're embarrassed. But virtual care can feel less threatening and intrusive."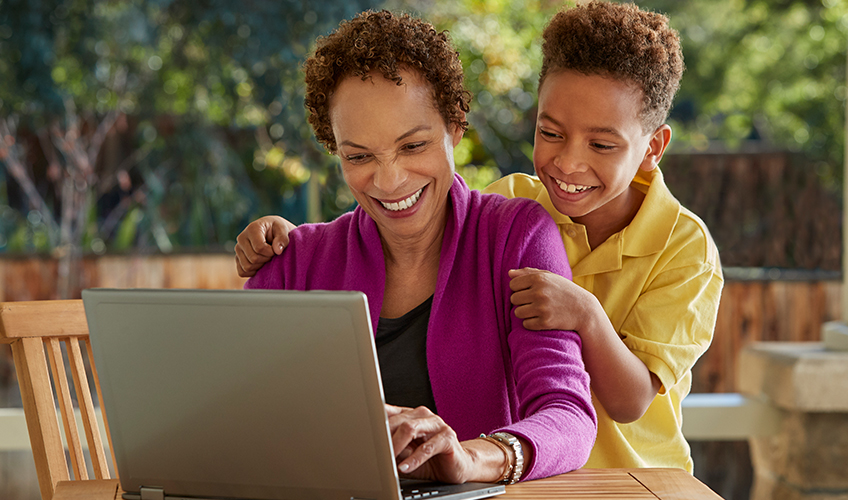 The bottom line, say both Moeller and Dr. Dua, is to prioritize your medical needs and look for the plan that will make you most likely to pursue regular medical care and a healthier lifestyle. Do you need free transportation for doctor appointments and to pick up prescriptions? Many Medicaid plans offer that. Do you need exercise and nutrition support to stay motivated to maintain healthy habits? There could be a Medicaid plan just for you.
But don't wait, says Moeller. "Even if you feel great, don't put off getting on a Medicaid plan and making an appointment. You'll feel better in the long run."
About the author

Eric Spitznagel is a frequent contributor to Vanity Fair, Billboard, Men's Health, Playboy, The New York Post, and the New York Times Magazine, among others. He's published eight books, including his latest "Old Records Never Die: One Man's Quest for His Vinyl and His Past." He lives in Chicago with his wife and an 8-year-old amateur scientist.